Jomod Music Publishing News

Zigaboo Modeliste and Mark Ronson Regeneration Music Project Red Carpet Premiere Los Angeles, CA
Zigaboo on David Letterman Zigaboo Modeliste "A LA Modeliste"
with Mark Ronson, Erykah Badu, and the Dap Kings.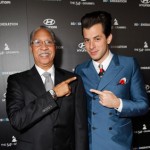 Hear The Track : "A La Modeliste" from RE:Generation Music Project
Produced by Mark Ronson, "A La Modeliste" is the Jazz track for RE:GENERATION featuring Erykah Badu, Trombone Shorty, Mos Def, Zigaboo Modeliste, and Members of The Dap Kings.


"Standing in Your Stuff"written and performed by
Zigaboo Modeliste was licensed to Wavegroup to distribute
through the Innovative Rock Band Network.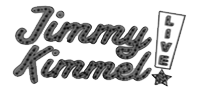 Zigaboo Modeliste's
"Nanny Goat Cheese"
on Jimmy Kimmel Live
Standing in Your Stuff
"Standing in Your Stuff" has stood the test of time and even today is a mainstay at Zigaboo's  live performances. It has been covered by other New Orleans funksters, including Ivan Neville's Dumpstafunk, and offers a groove that few have matched in the genre of funk classics.
Nanny Goat Cheese
The openingsong  "Let's Get Fired Up" is a composition written and recorded by Zigaboo that was used in conjunction with Popeye's Chicken advertising as a unofficial Football Fight Song for the New Orleans Saints in 1980.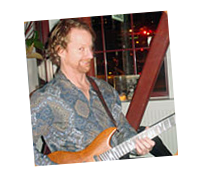 Jomod Music Publishing Welcomes
Dr. Christopher J. Rossbach
Chris Rossbach, is a legendary Bay Area guitarist, a musician's musician whose taste, melodies, and phrasing are unparalleled. Exploring a realm of groove, Americana, jazz, and funk; the Chris Rossbach catalog  presents  acoustic chops with intimate, contemplative, and joyous melodies that hit you as deep as their ineffable sense of groove. Influenced by such jam-based acts as The Greatful Dead, Aquarium Rescue Unit, and Phish, singer, songwriter, and multi-instrumentalist Chris Rossbach creates the cutting edge of  musical expression.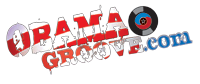 Oakland, CA: JZM Records and JOMOD Music Publishing are proud to announce the release of, "O-B-A-M-A, Obama", the Obama Groove composed and recorded by funk rock legend, Ziggy Modeliste, to, "encourage America tovotefor change and to salute America's Next Great President, Barack Obama" The song is not only great for airplay but also it is a catchy jingle with a rhythmic beat; excellent for advertising, fundraising, radio, television and merchandise.

Oakland, CA: JZM Records and JOMOD Music Publishing are proud to announce 2 songs from the Jomod Catalog were placed in Discovery Chanels' Planet Green, Tommy Lee vs Ludacris Battleground Earth.