Joseph " Zigaboo" Modeliste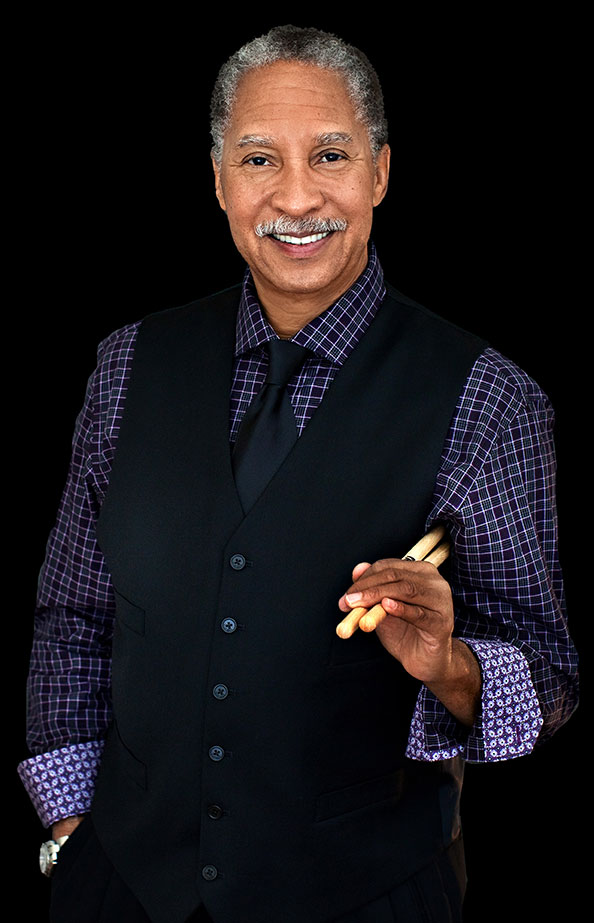 Joseph "Zigaboo"Modeliste
Legendary Drummer
2018 Lifetime Achievement Grammy Award Recipient
Rolling Stone 100 Greatest Drummers of All Time
Drum! 50 Most Important Drummers of All Time
Joseph "Zigaboo" Modeliste is a master drummer, rhythm innovator and New Orleans legend. The most highly-acclaimed drummer ever to hail from the Crescent City. Zigaboo is the founding drummer, songwriter and singer of the legendary group the Meters.  Modeliste has toured and recorded with Rolling Stones, Ron Wood and Keith Richards as part of the New Barbarians project as well as his sidework with Professor Longhair, Dr. John, Aaron Neville, Betty Harris, Allen Toussaint, Lee Dorsey,  John Fogerty, Harry Connick, Mark Ronson, Erykah Badu, Robbie Robertson and Israeli-French Grammy winner Yael Naim.  His drum patterns have been sampled extensively by hip hop artists such as Musiq Soulchild, Queen Latifah, Run DMC, NWA, Ice Cube, Salt N' Pepa, Cypress Hill, EPMD, Public Enemy, A Tribe Called Quest, Beastie Boys, Naughty by Nature, and Eminem.
Modeliste is a BMI award winner for the Young Gunz track, "Can't Stop Won't Stop." His drum sound also provided the main loops for Amerie's "1Thing," which was nominated for two Grammys and reached No. 1 on the R&B charts. His songwriting displays both his musical genius and original funk style. Ziggy's songs have been released on over 70 albums nationally and internationally. His tunes have also graced such movies as "Two Can Play That Game," "Jackie Brown," "Drum Line," "8 Mile," "Hancock," "Red," and a Nike Commercial for Footaction. Modeliste was featured in producer Mark Ronson's  "Re:Generation Music Project," In 2014, Modeliste's drum work was sampled in Eminem's single, "Berserk" — a Billboard No. 1 BMI Award winner.
In 2016, The Meters famed "Handclapping" was the featured song in Google Pixel Nightmoves. Modeliste is honored to be named in Rolling Stone Magazine's "100 Greatest Drummers of All Times and Drum! 50 Most Important Drummers of All Time.
Zigaboo's first solo CD, Zigaboo.com, was released in 2000 and was reviewed as one of the most outstanding comeback records of the year. The 2004 follow-up CD, I'm on the Right Track, featured special guests, Dr. John and Bernie Worrell. Funk Me Hard Live is an EP collection of funk originals recorded in 1980 and released in 2009. Ziggy's 2011 release New Life," was praised as an amazing slice of funk — proof that Modeliste's fountain of rhythmic imagination shows no signs of running dry.
In 2013, Drum Channel and Zigaboo Modeliste released a DVD,  "The Originator of New Orleans Funky Drumming" — a history/biography of Zigaboo's New Orleans-style drumming approach and technique.  Our King of the Funky Drums is putting the finishing touches on his fifth solo CD "Funky Beat Provider" slated for a Spring 2020 Release.   His solo work is released through his own label, JZM Records, and his business, Jomod Music Publishing, offering publishing services a varied repertoire of music for licensing.
In 2018, the Recording Academy has honored Modeliste and The Meters with a Lifetime Achievement Grammy Award.
Contact: Kathy Webster Modeliste• Jomod Music Publishing/ JZM Records
Phone:  510-763-9763 • Cell:  510-410-1234 •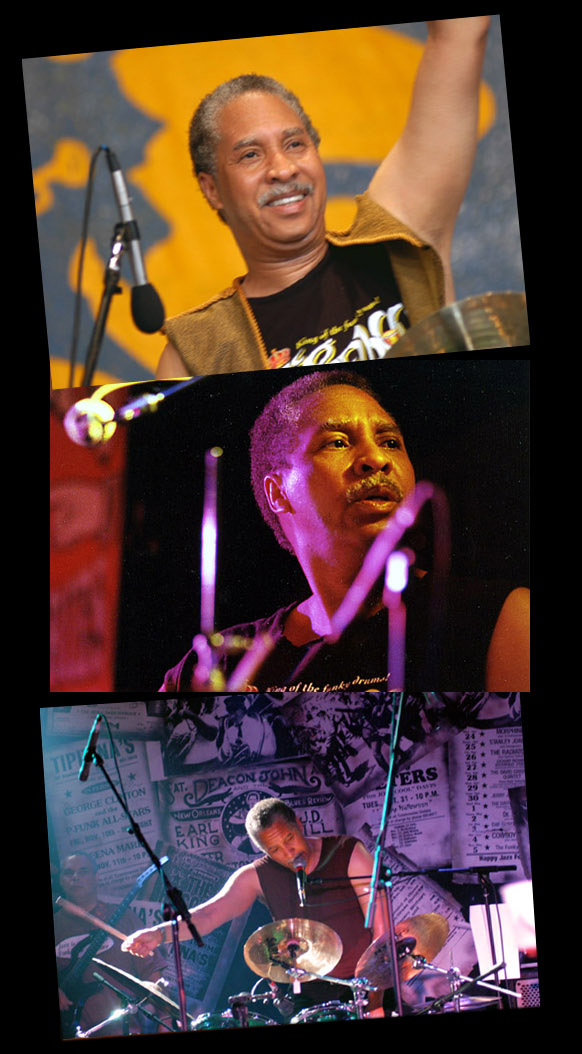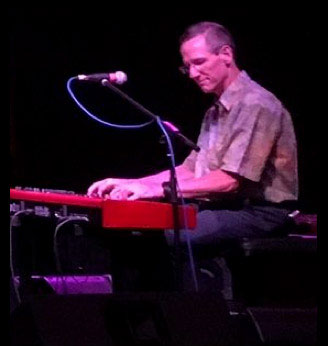 Written by Wroten Catalog
Looking for that # 1 Chart topping hit, Craig and Lizette Written by Wroten catalog is unparallel with impressive memorable songs. Their catalog represents timeless lyrics and offers sounds of the 70's and 80's as well as music/lyrics to originate to today's sound. They are a husband and wife team whose writing has created unforgettable Country Songs, 80's Chart Topping Hits, Jazz, Upbeat Pop and Teen Pop, Melodies, Drama, Stage, Vaudeville and Live New Orleans Sound.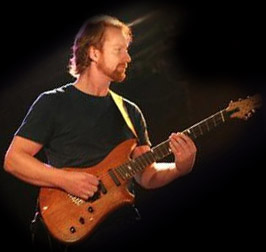 Christopher J. Rossbach &The Crossbach Catalog
Chris Rossbach is a legendary Bay Area guitarist—a musician's musician whose taste, melodies, and phrasing are unparalleled. Exploring a realm of groove, Americana, ballads, folk, rock and funk, the Chris Rossbach catalog presents acoustic chops with intimate, contemplative, and joyous melodies that hit you as deep as their ineffable sense of groove. Influenced by such jam-based acts as The Grateful Dead, Aquarium Rescue Unit, and Phish, singer, songwriter, and multi-instrumentalist Chris Rossbach creates the cutting edge of musical expression.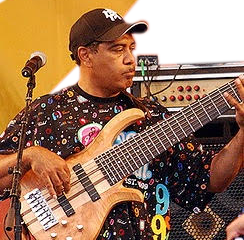 Chris Severin – Writer/Collaborator/Bass
Chris Severin is an amazingly talented and accomplished master-musician from the Treme of New Orleans. He graduated from the New Orleans Center for Creative Arts (NOCCA) later attended Southern University of New Orleans (Suno) for music education. The greats Alvin Batiste, Ellis Marsalis, and Walter Payton were all a part of Chris's musical training. Severin has been in the business for over 30 years, and has worked with such artists as:
Artists
Diane Reeves, Dr. John, Terrence Blanchard, Allen Toussaint, Bonnie Raitt, Nicholas Payton, Ellis Marsalis, Wynton Marsalis, Branford Marsailis, Lou Rawls, Alvin Batist, Herlin Riley, Victor Goans, Irma Thomas, Kent Jordon and Zigaboo Modeliste. Chris has played a 7-string bass across the globe and is a frequent flyer for the top jazz recording companies such as Blue Note, Rounder, MCA, and Windham Hill records. He is a prior member of Windjammer, Vietnam, Allen Toussaint Band and a current Member of Zigaboo Modeliste's Funk Revue. He is also a frequent collaborator/writer with Jomod Music Publishing Company.

Modern Future: Writer/Collaborator/Guitar Jake Nochimow & Zach Rubin-Rattet
Mentored by music legend Thomas McElroy (En Vogue, Tony! Toni! Toné! and Club Nouveau), the Oakland based two man production team Modern Future (Jake Nochimow & Zach Rubin-Rattet) blend EDM, pop, and trap into their own unique sound. Their past credits include artists such as Big Freedia, En Vogue, Zigaboo Modeliste, The Wombats, OMD, and many others. Their attention to detail, sound design, synthesis, production and stylistic sensibilities cultivate a radiant, eye-popping sonic lexicon that will make heads spin and jaws drop. Jake and Zach are co-writers on 3 songs for Zigaboo Modeliste's soon to be released recording in 2020.